Get Your Questions Answered On A
Phone Consultation With
The Tendonitis Expert
A Phone Consultation with The Tendonitis Expert can save you time, money, and years of worry and pain.

If you are in pain from a Tendonitis issue...
If you just started having pain...
If you are finally in extreme pain....
If you don't know who to talk to or who to trust....
Phone Consultation
Get The Answers You Need.
In a 60 minute call over Skype or phone, we'll quickly get to the heart of the matter, tell you exactly what is going on, and start you on the path to getting out of pain right now.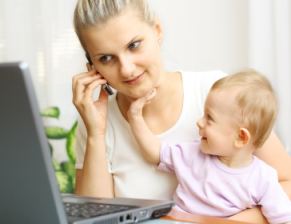 Together we can create an accurate picture of what you're dealing with, and save you the worry and confusion.
You could go see a doctor. Maybe you have. But unless you go see an extraordinary doctor, and probably even if you do, you're going to get the usual answers.
The usual answers that my clients get before they come see me.
Answers that just haven't helped enough, if at all.


I do not diagnose, nor do I prescribe.
Obviously I won't be examining you in person, but I find that I am very accurate over the phone.
And I'm very experienced interpreting the conversations you've already had with your doctors and other providers.

If you have been suffering from:

Achilles Tendonitis
Carpal Tunnel
DeQuervain's Tenodnitis (fancy term for thumb tendonitis)
Golfer's Elbow
Hand Pain
Rotator Cuff injury and/or Tendonitis
Shin Splints
Tennis Elbow
Tenosynovitis
Whiplash
Wrist Tendonitis
Etc.
Etc.
Etc.

Or you arent' sure, or can't identify the problem, -or- if nobody else has been able to help solve your pain problem...
Get a Phone Consultation with The Tendonitis Expert.
Phone Consultation
The Voice of Experience
When you're in something of a crisis, it's amazing what the calm voice of an expert can provide.
At the end of 2007, I started suffering from the quick onset and severe symptoms of debilitating lower back pain that turned out to be a ruptured L5-S1 vertebral disc.
I walked out of the neurosurgeon's office panicked, crying, and scheduled for surgery.
The next morning I called my out-of-state friend who is a masterful Physical Therapist.
Still panicked I told him my story and what was going on and what the doctor said.
It was very comforting to hear him listen.


It was a relief when he countered the doctors reasons for surgery with equally logical explanations that made more sense to me.
My friend saved me from surgery by giving me an expert opinion and explaining what my options were.
And then I found two books which got me off the floor and onto my feet in two days.
If I hadn't had the right person to talk to, I would have had the surgery, just out of lack of any better option.
So I've been there.
I've had all sorts of injuries, I've dealt with my own Carpal Tunnel and Tennis Elbow and Shin Splints. I've torn ligaments and been in car accidents.
I've learned how to heal myself, and I've learned how to help others heal.
"Hello, this is Frank. Thanks for your advice over the phone for neck pain relief. I have been doing these exercises throughout the day and they have helped tremendously.
One thing I like is that it really doesn't take much time.
Before I spoke to you, the back of my neck had been hurting a lot so I just rubbed the back of my neck in a vain attempt to relieve the pain.
Only when I did the specific exercises you recommended that I start noticing relief.
Thanks!"
Frank
Phone Consultation Client

Phone Consultation
The Value
The value of speaking with me on the phone lies in my experience of effectively working with thousands of people over the last ten years.
It's unlikely that I haven't already seen your exact set of symptoms many, many times.
Get an expert opinion.
Tap into my decade of experience SUCCESSFULLY eliminating Tendonitis.
I've been there. I understand.
I can help you determine what you have going on, and I can point you to options that will actually work for you.
I can save you TONS of time and money following methods doomed to fail. How much time and effort have you already spent following doctor's orders?
Phone Consultation
Get The Answers You Need
For a single payment of $70, we can arrange a time to talk, and you can start down the best path for quickly getting out of pain.
You won't need to prepare any information or 'have anything ready' for the call.
After paying through Paypal and including your phone number, I will  email you to schedule a time to speak.
There's no need to continue suffering from your symptoms.
Get the answers you need now. Click on the button below and let's get started.
60 Minute Phone Consultation With
The Tendonitis Expert
Just $70 Paid With Secure Transaction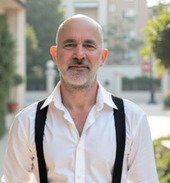 Joshua Tucker, B.A., C.M.T.
The Tendonitis Expert
www.TendonitisExpert.com
P.S. I look forward to speaking with you. Let's get you pain free again. 



Return to the top of this Phone Consultation page.

Go to the Tendonitis page.

Go to the TendonitisExpert.com homepage.