Been suffering for two years post levaquin therapy
by James
(USA )
Hi Joshua, I really appreciate your site offering help to fluoroquinolone victims. I too am suffering tremendously every day.


I'm 23 yrs old. I took levaquin w/ Flagyl and doxycycline back in may 2009 for UTI. One month later I had severe heart/chest pain which lasted weeks.
Shortly after that I was hit with a multitude of neuromuscular problems. Initially I felt like my body, especially my arms, were electrically charged, and subsequently experienced paresthesia, hyposthesia, dysesthesia.
Now two years later I suffer from excruciating chronic tendonitis. Typing on the computer and handwriting exacberbate symptoms and I have really bad subluxations/stiffness in joints. My integrative doc aknowledges fq damage and has me on high dose vit c and oral glutathione.
I take mag in addition per your advice. My doc thinks I should get a muscle biopsy, what do you know or have to say about this procedure? What other things should I be thinking about?
----
Joshua Answers:
Hi James.
Ouch, that sucks.
Aspects you describe that are common Levaquin side effects are easily attributed to the fact that Levaquin massively depletes your body of Magnesium, which causes a cascade or problems as your body is unable to
work properly.
You're doing glutathione, great! That's in
The Levaquin Tendonitis Solution
ebook.
How much Magnesium are you taking? And I wonder if your doctor would be willing to give you a (1 or more) Magnesium IV treatment.
Levaquin Tendonitis
is no fun, and it's WAY different than regular
Tendonitis
.
Again, how much Magnesium are you taking?
----------------------
Please reply using the comment link below. Do not submit a new submission to answer/reply, it's too hard for me to find where it's supposed to go.

And, comments have a 3,000 character limit so you may have to comment twice.
-----------------------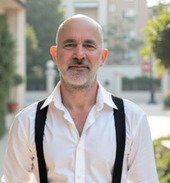 Joshua Tucker, B.A., C.M.T.
The Tendonitis Expert
www.TendonitisExpert.com