Had Plantar Fasciitis Surgery in June of "09" now I hate my foot even more than before
I had such severe pain from my plantar fasciitis that I had given up on all things I enjoyed.

This caused me to gain weight and every step I took at work was an effort.

After a year of doctor visits, cortizone shots and medications things weren't getting better, so I opted for surgery.

Bad idea, now the top of my foot hurts more than the bottom ever did.

The way I have to walk now also causes pain in my knee and hip. I am only 46 six years old and I feel like I am 80.

I am never pain free even when I am sitting still.

I have spent way too much money trying to find the right shoe, but I have just given up on that one, there isn't a right shoe.

Still seeing my doctor, he is still trying to help but nothing post surgery seems to be helping.

What can I do, any advice I am willing to try, I just want my life back.

Thank you for letting me vent.



----



Joshua Answers:


Hi there.

You're certainly welcome. Vent away.

You didn't leave your name or email or click on the notifications options, so I hope you find this response.

I'm not going to give any suggestions until I see that you found this.


I will say ICE DIP to reduce inflammation and pain!

If you have pain from Tendonitis and/or Plantar Fasciitis, even after surgery, the first thing to do is decrease inflammation to decrease pain.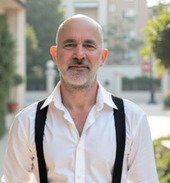 Joshua Tucker, B.A., C.M.T.
The Tendonitis Expert
www.TendonitisExpert.com