Lots of pain after Plantar Fasciitis surgery
by c.l. dale
(Kansas City, MO)
I have been dealing with my plantar fasciitis pain for more than 3 years.


I work on my feet for 8 to 10 hours a day, have been doing that for 11 years. I went to a doc over 3 yrs. ago had 1 set of 3 shots the pain subsided and was tolerable.
In the last year it got really bad. After therapy, more shots, orthodics and home treatment, I had the surgery. Jan 7th 2011.
I am comfortable most of the time, but when the leg hasn't moved for awhile, like from sleeping I will wake with excruciating pain in the back of my foot. Does any one have a description of there daily pain? Is it normal to be feeling this?
I sit in my recliner with a pillow under my knee.
I put ice on top of the ankle, 20 min at a time.
I have pain killers an am taking those around the clock. Please give me some feed back on the exact pain just a couple days after surgery.
signed,
Did I do the right thing?
----
Joshua Answers:
Hi C.I.
Did you do the right thing? No way to tell at this point.
Is the pain you describe common? Probably. I mean, you did have a significant injury delivered to your foot in the form of surgery.
If you stepped
on three nails, it would hurt for a good long while, yes? Plantar Fasciitis surgery is potentially worse, depending on what they did in there.
But yes, pain is an expected part of the scenario.
Plantar Fasciitis
, like any other form of
Tendonitis
, consists of too tight muscles, too tight connective tissue, an inflammation response, and a freaked out nervous system.
Plantar Fasciitis surgery throws an ax into the mix, almost literally.
What actions/advice did the doctor give you for recovery and rehab, other than a prescription for pain killers?
----------------------
Please reply using the comment link below. Do not submit a new submission to answer/reply, it's too hard for me to find where it's supposed to go.

And, comments have a 3,000 character limit so you may have to comment twice.
-----------------------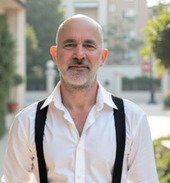 Joshua Tucker, B.A., C.M.T.
The Tendonitis Expert
www.TendonitisExpert.com