Lump on Incision 6 Months after Plantar Fasciotomy
I have had plantar fasciitis for over 1 year and tried every conservative method in the book (2 injections; radial shockwave therapy; physical therapy; orthotics; night splint).


I finally opted for the surgery and had it in January. I am a teacher and had to take 6 weeks off for recovery. It was a wonderful 6 weeks and I did everything as I was instructed (no weight on foot for 2 weeks while wearing the "boot"; then walked with crutches until I could walk steadily without them).
I went back to work after 6 weeks and was doing fabulous. Then, my foot began to hurt in other places (on the top, on the outside of the foot into the ankle, and on the incision). Now, my foot hurts a great deal near the incision.
I have a lump on the incision that is incredibly painful when touched. Wearing orthotics makes it worse because the arch of the orthotic presses into the lump. I can also feel a great deal of scar tissue under the incision, despite my daily massaging of the area.
I do have an appt. with my podiatrist this week, hoping that she can help alleviate the pain in the incision area, and get rid of the lump. As for the plantar fasciitis pain......that has disappeared since the surgery!!
Now, I just have other foot pains to deal with!!!
----
Joshua Answers:
Hi Teach.
Well, the good news is that the original pain is gone.
The bad news is, the surgery caused
change and now the foot is adapting, trying to do it's job. And of course there's the side effects of getting cut in, i.e. the lump of scar tissue build up, increased
Process of Inflammation
, etc.
The other bad news, is, the CAUSE of the original
Plantar Fasciitis
are the same or worse than it was before. Surgery went after a symptoms, but not the cause.
So those negative factors are still in play. That's just how the
Tendonitis
dynamic works.
See:
What Is Tendonitis?
So. How did the appt with the podiatrist go? How are things now?
What are you doing for self care, other than massageing the lump spot (how long, how much, how often)?
----------------------
Please reply using the comment link below. Do not submit a new submission to answer/reply, it's too hard for me to find where it's supposed to go.

And, comments have a 3,000 character limit so you may have to comment twice.
-----------------------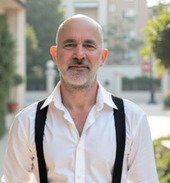 Joshua Tucker, B.A., C.M.T.
The Tendonitis Expert
www.TendonitisExpert.com