MY LAST DAY OF NORMALCY was before taking Levaquin
by JAN BOASE
(ISHPEMING, MI.)
HAVING BEEN DIAGNOSED WITH DIVERTICULITIS, I WAS GIVEN A DOSE OF LEVAQUIN, TWICE A DAY, 750MGS. AFTER FAITHFULLY TAKING THE SECOND DOSE, I RETIRED TO BED. AN HOUR LATER, I HAD SEVERE HALLUCINATIONS, AND FOUND MYSELF WANDERING IN THE HALLWAY, NOT KNOWING HOW I GOT THERE


MY CONCERNED HUSBAND TOOK ME BACK TO BED...THE NEXT MORNING, I FOUND THAT I WAS UNABLE TO WALK!! THERE WAS SO MUCH PAIN IN MY HEELS AND CALVES THAT I CRIED WITH EVERY STEP.
UPON NOTIFYING THE DR. HE CASUALLY SAID, "OH YES, TENDONITIS IS ONE OF THE SIDE EFFECTS OF LEVAQUIN." TAKE FOUR ALEVE DURING THE DAY AND IT WILL WEAR OFF."
WRONG!! THAT WAS NOV. 1ST, OF LAST YR AND NOW IT IS JANUARY 16TH, 2012, AND I STILL AM UNABLE TO WALK WITHOUT SEVERE PAIN..THIS IS ONLY AFTER 1500 MGS...I IMMEDIATELY STOPPED THE MEDICATION, AND PRAYED THAT IT DIDN'T DO TOO MUCH DAMAGE.
SO FAR, I HAVE NOT FOUND AN ANSWER TO THIS HORRIBLE DEBILITATING PROBLEM...CAN ANYONE HELP ME???
IS THERE HOPE FOR A CURE?
----
Joshua Answers:
Hi Jan. Sorry to hear that. Levaquin can certainly be BAD news.
Regular
Tendonitis
is bad enough.
But
Levaquin Tendonitis
really isn't tendonitis.
It's a cytotoxic reaction to the floroquinolone antibiotic.
So when your doctor said 'Levaquin can cause tendonitis' he was WRONG. It doesn't cause tendonitis. It causes massive magnesium depletion, possibly dna damage, and all the symptoms you described, and many many more.
So you're doctor is smoking crack.
And he didn't tell you how to cure diverticulitis (go off all gluten and sugar and processed foods, supplement with good probiotics, etc) and the
Leaky

Gut
that comes with that.
Is there a cure out there for Levaquin tendonitis? Essentially, no. Having said that, Levaquin causes problems in your body due to certain mechanisms, and your body responds predictably.
You can do the right things to REVERSE the dysfunction in your body. That's your best and only chance. There is no pill or shot that will cure Levaquin side effects.
I HIGHLY suggest that you get
The Levaquin Tendonitis Solution
ebook and get to work on what it suggests asap, first and foremost the MAGNESIUM.
The sooner you start countering the negative factors caused by Levaquin, the sooner your body will have the opportunity to start recovering. Right now, I suspect it does have a very strong ability to heal itself and bring itself back to 'normal.
----------------------
Please reply using the comment link below. Do not submit a new submission to answer/reply, it's too hard for me to find where it's supposed to go.

And, comments have a 3,000 character limit so you may have to comment twice.
-----------------------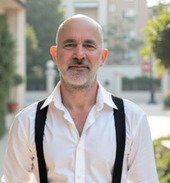 Joshua Tucker, B.A., C.M.T.
The Tendonitis Expert
www.TendonitisExpert.com