Stay away from levaquin if at all possible, severe leg and back muscle cramps
by Linda
(Phoenix,AZ)
I was prescribed levaquin for a case of early pneumonia. After the second dose of 750mg I started to have severe leg and back muscle spasms.


My legs at night felt as tho they were in a vice squeezing them harder and harder. I have also noticed vision changes,headaches,joint stiffness and feelings of doom. I went to Urgent care they stopped the Levaquin and gave me soma a muscle relaxor. Now 2 days after stopping the levaquin I now have tendonitis in my right middle finger.
I was wondering why walgreens placed to seperate sheets in with the medication besides the standard print out which talks about tendon rupture but leaves out info on muscle spasms,head aches etc....
I'm an RN and now terrified of this drug!
----
Joshua Answers:
Linda, you didn't leave your email! I hope you find this response!
Those incredible muscle cramps were from Magnesium deficiency.
Levaquin bonds with magnesium (that's why you're not supposed to take Mag with Levaquin, because it bonds to it and renders it ineffective).
That process can make a person severely Magnesium deficient, resulting in the pain and muscle
spasms.
If the Urgent Care had, or had gotten you to an ER you could have gotten a Magnesium IV, and you could -very- likely have gotten out of that pain and cramping. And potentially could have avoided any other possible damage from the Levaquin.
Granted, that would probably have nullified the antibiotic properties of the Levaquin antibiotic, so it's a trade off.
While
Levaquin Tendonitis
is NOT the same thing as regular
Tendonitis
, magnesium insufficiency is a factor in both fluoroquinolone symptoms and the regular dynamic and a core aspect of the
Pain Causing Dynamic
.
See:
What Is Tendonitis?
(Levaquin tendonitis is not regular
Tendonitis
Visit:
www.fqresearch.org
----------------------
Please reply using the comment link below. Do not submit a new submission to answer/reply, it's too hard for me to find where it's supposed to go.

And, comments have a 3,000 character limit so you may have to comment twice.
-----------------------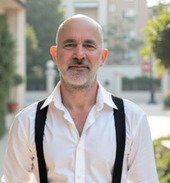 Joshua Tucker, B.A., C.M.T.
The Tendonitis Expert
www.TendonitisExpert.com