Wrist tendonitis and Plavix question
by Doug
(Rockville, MD)

Joshua,

I've injured my left outer wrist playing golf.

I've rested and iced it after playing, but the tendonitis persists.

After viewing your website, I'm going to try your icing recommendations and see if it helps.

Also, I'm on Plavix, after having three stents placed in my heart 1-1/2 years ago.

I've noticed that injuries, including strains and bruises seem to take longer to heal.

Any advise is greatly appreciated.

Great website with really helpful advise.

Thanks,

Doug



----



Joshua Answers:

Hey Doug.

Do try out the icing recommendations. Let me know exactly what you do, and the results you get from that. Then I'll ask questions like 'how did you injure your wrist, exactly?'

I'm curious, are you on Statins too?

I haven't seen any connections between Tendonitis, but there are definite connections between Statins and Muscle Pain.

As this study says, Tendinous disorders attributed to statins are rare.

But muscle pain, ache, weakness and fatigue are common side effects of Statins. And if you have muscle pain, then that sets off a chain that can lead to tendonitis symptoms.

Aside from aging, this can explain why you aren't healing/recovering as fast as you would expect to.

Good thing there's a remedy for that!

You have stents in, so I'm just assuming you're on Statins.

You may or may not have Tendonitis, but you definitely have muscle tightness, connective tissue constriction, and a Process of Inflammation.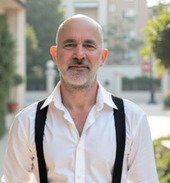 Joshua Tucker, B.A., C.M.T.
The Tendonitis Expert
www.TendonitisExpert.com