2 Achilles surgeries and not healing??
by WC
(Greenville, NC)
First sugery was 4/2009 and I had a repair, debridement, and calcanial exosectomy. Long story short it got much worse and turned in to a swollen severe case of tendonosis.


Second surgery was in 2/2010 had an achilles transfer. right now the entire heel and tendon is swollen and morphine will not ease the pain whatsoever....any suggestions?
----
Joshua Answers:
Hi WC.
The best I have for you right now is:
1. Ice Dip, Ice Dip, Ice Dip. Intensively. As many times a day as you can at 10 seconds a dip.
2. Protein,
Magnesium
and (this is iffy but worth a shot) Vitamin B6 since
Inflammation Causes Vitamin B6 Deficiency
.
Lots of extra protein so you have the building blocks you need to heal, Magnesium to help the system relax, B6 to help reduce any pain from B6 deficiency caused by all the inflammation.
Can't hurt to get a bunch of Omega 3 fats in you, they are naturally antiinflammatory and generally really good for a body.
Plantar Fasciitis
is one thing,
Tendonitis
in general is one thing, but surgery getting in there and ripping things apart is a whole different thing.
First let's try to lower the pain levels. Then we can talk more about helping your body repair effectively.
----------------------
Please reply using the comment link below. Do not submit a new submission to answer/reply, it's too hard for me to find where it's supposed to go.

And, comments have a 3,000 character limit so you may have to comment twice.
-----------------------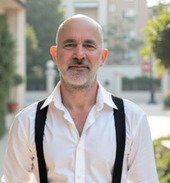 Joshua Tucker, B.A., C.M.T.
The Tendonitis Expert
www.TendonitisExpert.com