Charlie Horse After Torn Achilles Tendon Surgery
by James Guy
(Abbeville, La)
Well, the day before labor day I was playing basketball and tore my left Achilles tendon but not completely.


Last Sunday night, I felt a pop and my orthopaedic surgeon scheduled an MRI. It showed it tore completely and surgery would be required. So on 8/8/2011 I had the surgery and was put on pain meds and antibiotics.
Now for a couple of days I have experienced what feels like a Charlie horse pain in my calf muscle.
It only hurts when my leg is down as im walking with my crutches and stops once my leg is elevated. What in the world is going on???
I called my surgeon's nurse and she said as long as I can move my toes and my calf is not swollen, then its normal. I need some second opinions. Can anyone help me???
----
Joshua Answers:
Hey James.
How's the leg doing now?
Getting a charlie horse in the calf feeling after surgery for https://www.tendonitisexpert.com/achilles-tendon-rupture.html is pretty common.
Here's why you get that charlie horse in the calf:
1. You have an
Achilles Tendonitis
dynamic which includes a
Pain Causing Dynamic
and release of pain causing dynamic. You can be pain free while this mechanic is in place.
2. The tighter a muscle is, the less able it is to A. perform work and B. absorb force.
3. Long story short, all that force has to go somewhere, and that where is the spot your achilles tendon tore.
4. Surgeon goes in, generally cuts a bit of the tendon off to clean up the edges, then reconnects it. This shortens
the tendon (that is attached to a too tight/too short muscle) and essentially PULLS on the structure.
5. So you're in a cast (or not) after surgery, your structures can't shorten or lengthen (to allow the tendon pieces to knit back together).
6. Rember the 'pulling'? Imagine trying to hold a biceps curl with a 15 pound weight 24/7. It's going to hurt after too long. The muscle/structure is getting pulled into length, and it doesn't want to get pulled into length, so it contracts.
7. You lay down and rest, and it's still working hard to resist getting pulled into length.
So what do you do about that?
1. See:
Magnesium for Tendonitis
2. If you're not in a cast, learn
How To Reduce Inflammation
. While your calf may not have been swollen, there is still a huge
Process of Inflammation
in place that is releasing pain enhancing chemical.
----------------------
Please reply using the comment link below. Do not submit a new submission to answer/reply, it's too hard for me to find where it's supposed to go.

And, comments have a 3,000 character limit so you may have to comment twice.
-----------------------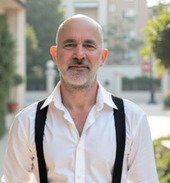 Joshua Tucker, B.A., C.M.T.
The Tendonitis Expert
www.TendonitisExpert.com