I have carpel tunnel so I had to get the nerve test now lump and bone spur
by Kimberly Carey
(Maryland)
I was not prepared for the pain and the shocks you get from the test. It was very painful!! But my concern is after the test my thumb started to get a lump on the side 15 mins later. It was around my knuckle area it actually look like my thumb was broken.


I called the doctor and he said it is rare but sometime you may have soreness or a lump for a couple of days. I had the test 3 weeks ago and I still have the lump and some of my fingers on my right hand same as the thumb have little lumps.
I don't know if the test was too much for my muscles, I am very weak in my muscles and if it caused permitted damage.
The doctor saw me and said it was a bone spur. I said I did not have this before the test my fingers were fine and now I have lumps on some fingers and a big lump on my thumb.
I was wondering if this has happened to anyone else or if you know why this happened. It is also very painful and has my carpel tunnel to become more painful. If you have any answers, I would really appreciated it.
Thank you,
Kimberly
----
Joshua Answers:
Hi Kimberly.
An EMG
Nerve Conduction Test
can be painful, and often is. Some people of course have no issue with it at all.
But you did.
So.
1. You said that you have Carpel Tunnel and thus had to get a nerve test.
I presume that you mean that you -thought- you had carpal tunnel and so were getting a test to confirm and get an official diagnosis of
Carpal Tunnel Syndrome
, yes?
2. What symptoms did you have before the test?
See:
Carpal Tunnel Symptoms
3. I don't know if the test was so traumatic because you had 'weak muscles', I think it's more do do with your overall 'health'.
By which I mean, a body is either working well, or it's not working well, on a spectrum from 'awesome'
to 'terrible'.
And in that spectrum, a huge factor is our nutritional status. Our bodies are electrical, and little building blocks like magnesium and calcium etc are all used for electrical transactions.
When our body isn't 'healthy', it has a hard time handling the sudden injections of electricity from the nerve conduction test, and responds as best it can, which sometimes isn't great.
This can result in pain, swelling, lasting sensations like buzzing, anxiety, pain, etc.
4. The doctor think the lump from the emg nerve conduction test is a
Bone Spur
?
The same doctor or a different doctor?
How exactly did the doctor determine that it was a bone spur and not a lump, swelling from a
Process of Inflammation
?
5. For the short term,
How To Reduce Inflammation
and ice dip like crazy for a few days to a week. That should help with swelling and pain.
6. Having said that, you still need to deal with the
Tendonitis
dynamic that is causing the CTS -and- the poor response to the nerve conduction test.
See:
What Is Tendonitis
And it's a safe bet that nutritional lack is a big part of all that in your scenario.
See:
Magnesium For Tendonitis
See Related:
Nerve Conduction Study Inconclusive For Carpal Tunnel
See Related:
My Nerve Conduction Test For Carpal Tunnel Syndrom HURT!
See Related:
Welcome To The Torture Table Of EMG and Nerve Conduction Tests
----------------------
Please reply using the comment link below. Do not submit a new submission to answer/reply, it's too hard for me to find where it's supposed to go.

And, comments have a 3,000 character limit so you may have to comment twice.
-----------------------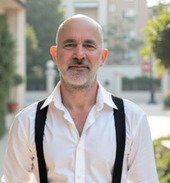 Joshua Tucker, B.A., C.M.T.
The Tendonitis Expert
www.TendonitisExpert.com