I Have Sunken Spots On My Swollen Leg
by MICHELLE
(RALEIGH, NC)
I AM 30 YRS OLD, I AM OVER WEIGHT BUT ACTIVE.


I HAVE HAD SWOLLEN LEGS FROM A VERY YOUNG AGE.
KINDA ALWAYS LOOKED LIKE CANKLES. BUT LAST YEAR I STARTED NOTICING THAT MY RIGHT LEG SWELLS MORE WHEN IM AT WORK STANDINg ALL DAY . AND I ALSO NOTICED THAT I HAVE A SUNKEN IN PLACE ON MY RIHGT LEG AND IT ONLY BOTHERS ME IF MY LIL GIRL CLIMBS ON MY LEG OR IF SOME HOW PRESSURE GETS PUT ON THAT SPOT, THE SKIN IS TIGHT AND ITCHY , AND DISCOLORED A LIL DARKER THAN MY NORMAL SKIN TONE .
IT DOESNT HURT WHEN I WALK OR STAND JUST WHEN I TAKE AND SIT DOWN. AND WHEN I LAY DOWN AND MY LEG UNSWELLS IT FEELS A LOT BETTER AND DOESN'T LOOK SUNKEN IN NEER AS BAD .
I DONT KNOW WHAT TO DO. I HAVE HAD ULTRA SOUNDS DONE A COUPLE YEARS AGO AND NOTHING SHOWED AND WHEN I PRESS ON MY INNER THIGH I CAN FEEL THE BLOOD PRESSURE IN MY TOES.
PLEASE HELP ?
----
Joshua Answers:
Hi Michelle.
AAAARRRGHGGH, stop yelling at me! Small caps please.
My Kerri from
www.Easy-Immune-Health.com
took a look at this and says:
"It could very well just be protein (and magnesium) deficiency.
For instance, pregnant women
that get swelling and pitted edema like you have, give them protein and magnesium, they pee a lot and the swelling goes away."
Protein and fluid balance in the body go hand in hand.
Possibly you eat really poorly, and/or don't eat enough protein, possibly you have something going on that keeps your body from assimilating protein.
1. Are you diabetic?
2. How's your digestion and energy levels?
3. Get your Vitamin D levels checked, and get your levels up pronto.
4. Build up to your tolerance level of magnesium, read this
Magnesium Dosage
page.
5. Increase your protein intake a lot for a couple weeks, pay attention and see what happens. Protein shake (whey protein isolate) a couple times a day, and/or more meat/eggs/cottage cheese.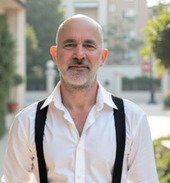 Joshua Tucker, B.A., C.M.T.
The Tendonitis Expert
www.TendonitisExpert.com