Left Ankle Tendonitis, high school varsity basketball player, I need helP!!!!!!!!!!
by Megan
(Atlanta)
Hello Mr. Joshua,
My name is Megan and i have a serious problem. That problem is TENDONITIS!!!!!
You see i'm a high school athelete, play on the girl's varsity volleyball team. But before i go any further, i must give a background on my self.
Im 6'3 and flat footed. I have bone pressure problems in my right foot, and tendonitis in the left one.
My feet have serious issues. I have been to several doctors who have said that ice and muscle cream with massages every night will help get rid of it.
I have done everything short of surgery and still nothing can get the tedonitis to go away.
The tedonitis in my left ankle is on the outside which causes a shooting pain that goes halfway up my calve. I don't know what else to do, so maybe you can help me?
Thank You.
----
Joshua Answers:
Hi Megan.
Ok, so it sounds like you have ankle tendonitis on the side of your ankle, and pain in your right foot due to flat foot bone pressure something or other.
For the record, you haven't done everything for the ankle tendonitis. Which is a good thing if you're looking at surgery as the only other option. There is plenty more to try.
I can set you up with a plan for the ankle tendonitis, that should also help with the right flat
foot pain.
And we'll hope that some of this is due to growing pains....6'3" in highschool, it's likely you have some of that going on in there somewhere.
So, some questions first.
1. Say more about 'bone pressure'.
2. How exactly have you been icing, assuming that you have?
3. If you have been massaging your foot with a cream, what have you been massaging with, and how have you been massaging, and for how long, and how often?
4. Any other pain/problem anywhere?
5. As another clue, for being 6'3", what size shoe do you wear?
6. Anything else I should know that may or may not be relevant?
Also, make sure you read the pages
Tendonitis
,
Process of Inflammation
, and
The Pain Causing Dynamic
.
This homework will actually teach you something that you can use in real life. :)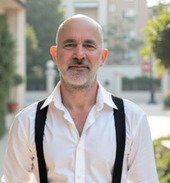 Joshua Tucker, B.A., C.M.T.
The Tendonitis Expert
www.TendonitisExpert.com