My Carpal Tunnel Surgery Was A Success...Was It Really?
i had carpel surgery 7 months ago and it was a success but in the past month i have been experiencing pain in my wrist , elbow and upper arm as it was at the start before i had surgery . is my symptoms normal or will i need to take further action and consult my doctor . Thanks........LIZ


----
Joshua Answers:
Hi Liz.
So....why exactly do you consider your
Carpal Tunnel surgery
a success when 7 months later all your original symptoms are returning?
Are your returning symptoms normal? In my experience, yes.
Why? Because surgery doesn't fix
Tendonitis
(And Carpal Tunnel is a type of Tendonitis).
Surgery cuts into a specific tight spot, but what caused the tight spot? The (alleged) tight spot is caused by other factors. The spot where you had surgery may or may not be where the problem ends up....but it's definitely not where it starts.
Go ahead and consult your doctor. Let's see what s/he says.
Let me know.
----------------------
Please reply using the comment link below. Do not submit a new submission to answer/reply, it's too hard for me to find where it's supposed to go.

And, comments have a 3,000 character limit so you may have to comment twice.
-----------------------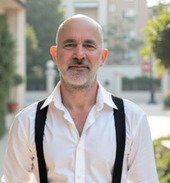 Joshua Tucker, B.A., C.M.T.
The Tendonitis Expert
www.TendonitisExpert.com