need help asap Carpal Tunnel surgery and excruciating pain
by lisa
(west midlands, uk)
Hi I had Carpal Tunnel Surgery last april (2010) since then the pain has gotten worse.


Over the past few weeks ive been getting pain in my shoulder but over the past 3 or 4 days its got that bad ive been having to cry as the pain is really bad.
I have the wrist splints and I'm taking medication for the pain (solpadol 30/500mg) but I'm not getting any relief the pain is really bad and as been made worse since surgery.
I get cramping in my fingers a lot of pain in and around my hand like a stabbing burning pain i can't write a sentence anymore without being in pain.
Any advice please as soon as possible.
----
Joshua Answers:
Hi Lisa.
Ouch.
Unfortunately, there's very little if any recourse against your surgeon and doctors for leaving you in such a state...
So. Questions, and then a to do:
1. Surgery one one or both wrists?
2. How long had you had pain/symptoms?
3. What were the pain/symptoms?
4. What -exactly- did the surgeon do?
5. What post-surgery directions were you given, as far as self care/recovery?
First things first. Help your body lower pain levels.
How?
A. Learn how to
How To Reduce Inflammation
. With symptoms as acute as
yours, you're going to need to to A LOT of dips before you notice any decrease in pain (having said that, you could notice it right away).
B. Read about
Magnesium Dosage
and
Magnesium for Tendonitis
. Then get to your tolerance level ASAP, and epsom salt baths too. ASAP.
C.
Carpal Tunnel And Vitamin B6
Research says 100-200mg/day is safe and effective.
B6 deficiency can cause carpal tunnel symptoms. If that was your problem, and you got surgery, the surgery just made things WORSE without ever having a chance of helping.
It's cheap and safe. No reason not to.
----------------------
Please reply using the comment link below. Do not submit a new submission to answer/reply, it's too hard for me to find where it's supposed to go.

And, comments have a 3,000 character limit so you may have to comment twice.
-----------------------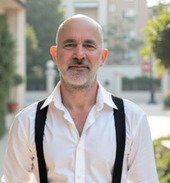 Joshua Tucker, B.A., C.M.T.
The Tendonitis Expert
www.TendonitisExpert.com