Plantar Fasciitis Surgery date 09/30/2009 story
by Justine
(Mpls MN)

This all started back in 2002 and I have gone thru 4 drs and 3 sets of inserts. 3 cortisone shots and stretching exercises and in constant pain so surgery was evident.

I got the the hospital at 7 am and was out by noon. I was asleep but awake I guess and don't remember a thing!

I woke up with an air cast on my foot, ankle and calf.

I was then told by the dr to keep my after care appt two days later.

I live on the 3rd floor apt complex no elevator I skooted up steps was told no pressure at all can be applied and I weigh at 306 lbs was given crutches can be used for short trip to the bathroom here it is 6 days later was told on my dr appt no pressure for 3 weeks then maybe some depending on healing process also was told when he changed my dressing to make sure i keep foot at a 90 degree angle which isnt always easy to do even in the cast bc heal slides but I do my best.

Ive left apt only twice and plan on leaving on the 9th for another dr appt.

Pain is present only if I don't take my drug for pain. Darvacet was prescribed. My husband taking care of all my basic needs. I pee next to the bed in a dish pan! LOL...

I do take my daily bowel movement in the bathroom though. I sure hope this is worth it because I'm already crazy staying in bed and elevating my foot all the time.



----



Joshua Answers:

Justine, I sure hope it's worth it too!

It sounds like you have significant pain, before and after the surgery.

Plantar Fasciitis Tendonitis, depending on what exactly is going on, can be BAD NEWS.

You may want to get a 5 gallon bucket, fill it full of frozen water bottles and water, and ice dip your foot as described on the How To Reduce Inflammation page.


The more dips, the better.

Thanks for sharing your Plantar Fasciitis Surgery story, and please keep us updated!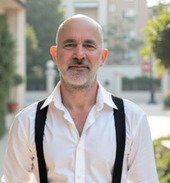 Joshua Tucker, B.A., C.M.T.
The Tendonitis Expert
www.TendonitisExpert.com