Shin splints tendonitis, ice baths/dipping after excersie or when?
by Ricardo
(Orlando, FL)
This has been great advice. Thank you.
I already take ice baths for my legs after I go for a run.
But my understanding is that instead of doing an ice bath for 15 minutes it would be better to dip multiple times in and out so that blood can go in and out. Is that correct?
Also do I want to do this only after I work out or run or can and should I do it even when I have not warmed up or done any exercise?
Lastly should I try and do this multiple times in a day or just once a day is enough?
I appreciate all your advise. I am going into the military to be an Army Ranger and need to be in top shape for when I go in two months from now.
As it is right now, sometimes I can go on a long run with no problems at all and sometimes just a 1 mile run can start hurting.
If there is a certain routine or anything else you can recommend I would greatly appreciate it.
I look forward to your response.
Thank you
Ricardo
----
Joshua Answers:
Hey Ricardo.
I'm so excited to hear from somebody that does ice baths! Nobody does that! Yeay!
1. So yes, even though it's messier and less convenient, I find multiple short dips to be much more effective than one long (potentially painful) dip.
I'd rather squeeze the sponge multiple times as opposed to one time.
2. You can ice and ice dip and ice bath whenever you want, as often as you want.
Icing creates circulation. Old stuff out, new blood and nutrition in.
Can't get too much of that.
3. So if you're wanting to try for the Rangers, I'm assuming that you are a strong and healthy kind of guy.
I don't know how much running they make you do, but if you can run a lot with no pain, and then run a little with pain, it's safe to say that you have a Shin Splint
Tendonitis
dynamic establishing itself and progressively getting worse.
Bad news is, Rest and taking time off likely aren't going to help you at all.
Will ice dipping be enough? Hmmmm. For conversation sake, I'm going to say no it won't.
So...what to do then, you ask.
First off, give me some more info.
1. How bad does it hurt when it does hurt?
2. How long does it hurt when it hurts?
3. Where exactly? A little area? A big area?
4. What is your experience with the running/ice baths/shin splints symptoms?
5. Anything else relevant, or not so relevant?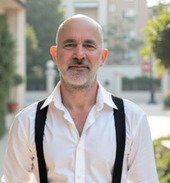 Joshua Tucker, B.A., C.M.T.
The Tendonitis Expert
www.TendonitisExpert.com