Tendonitis Pain In The Area Of The Thumb and Fingers In A Weightlifter In New York
by giovanni
(brooklyn, ny, united states)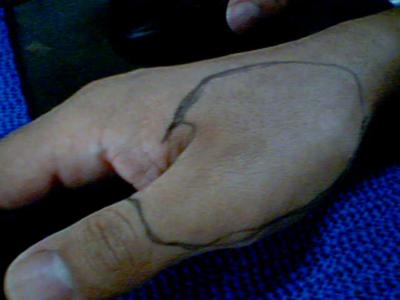 Hi there first of all i speak spanish but i'm going to try to express my problem since im so depressed.


i've read your advices for example ice, and believe i feel much better but the feeling of discomfort is still there. i'm going to tell you how it hapened.
i used to go to the gym 9 months ago, i trained for 2 months with not problems. but when i trained my bicep i used too much weight, i felt pain in part of my wrist, i did not stop i kept training until it got worst.
i stopped my training in april 2009, even now im not training december. after a month the pain in my wrist is gone, now the pain is in my hand, thumb finger, and one or two fingers more but specifically thumb finger just that area.
i thought it was not serious but 9 months later the pain is still there (feeling of disconfort).
i went to the doctor,she gave me a shot, but it did not help me but the way she told me my problem is tendonitis.
she recommended me resting and injections that did not helped me.
I feel more pain when i go to bed and when i wake up in the morning, i work at a restaurant, i have to clean table, carry plates but they are not heavy.
i have read your instructions about nutrition, protein, colagen
etc.
my nutrition is not good now. but when i went to the gym was fine, i ate protein bread eggs chese turkey but when i got this problem i gave up my diet.
i dont work out anymore.
thanx
what should i know?
how i kepp the pain (feeling of disconfort) away?
what dvd do you recomend me?
----
Joshua Answers:
Hi Giovanni.
Sorry this response has taken so long. I'm cleaning up all my old questions that I hadn't gotten to yet, to start the new year off fresh.
So.
1. How are you doing/feeling now?
2. How is your nutrition now? You read about magnesium and protein and such, but did you increase your intake?
3. Are the symptoms better, worse, or the same?
4. Have you continued to ice dip?
Get back to me, and I'll respond proptly. Let's get you back into the gym.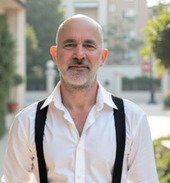 Joshua Tucker, B.A., C.M.T.
The Tendonitis Expert
www.TendonitisExpert.com