The Use Of Acupuncture For Tendonitis and Inflammation
by paul
(wales, near london)
Hi again Joshua.....paul from wales near london
I've been working on peroneal tendonitis for a good long while.
Is the use of acupuncture (alongside ice, massage , nutrition etc) in tendonitis used to treat our REACTION in to pain...does it actually do anything to reverse the process of inflammation ?
----
Joshua Answers:
Hi Paul.
I really like Acupuncture. In my personal experience, it either really works, or it doesn't, depending on what I have going on.
So in the hands of a good acupuncturist (and a few other factors) acupuncture can really help
Tendonitis
.
It can calm down the nervous system's reaction to pain/problem, can reduce inflammation, can make the body work better, relax muscle, etc.
So ultimately, the answer is yes, it can reverse the
Process of Inflammation
.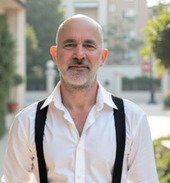 Joshua Tucker, B.A., C.M.T.
The Tendonitis Expert
www.TendonitisExpert.com