Two months after mini release carpal tunnel surgery, no improvement.
by Bill S
(North Ridgeville, OH)
Had mini open release (very small incision) for Carpal Tunnel Syndrome Sept 14, 2010. Two months later I have more numbness and much more pain than before the surgery. Seems like every day gets a little worse. Also started to get swelling on my wrist, like a knot on one side of the incision.


Regret doing the surgery, I'm no better off now.
----
Joshua Answers:
Hi Bill.
Sorry to hear that your
Carpal Tunnel surgery
didn't go so well.
Unfortunately, surgeons don't give money back guarantees with their operations.
Tendonitis
and it's
Carpal Tunnel Syndrome
variation consist of an entire DYNAMIC of various factors.
See:
What Is Tendonitis?
Unless surgery can effectively reverse that dynamic (which it can't), you'll still have pain and problem, as you are experiencing.
Did your doctor give you any self care routing to help keep pain away to to promote optimal results and optimal healing?
----------------------
Please reply using the comment link below. Do not submit a new submission to answer/reply, it's too hard for me to find where it's supposed to go.

And, comments have a 3,000 character limit so you may have to comment twice.
-----------------------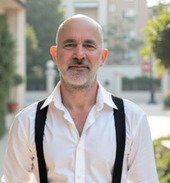 Joshua Tucker, B.A., C.M.T.
The Tendonitis Expert
www.TendonitisExpert.com