4 years suffering from wrist tendinitis from playing piano!!!!
by Milena
(Sacramento, CA, USA)
Hi Joshua!


Please, help me..... I am a pianist (33 y.o.)since I was 6 y.o.
Had no problems with playing the piano. I had 3 year break in playing because I moved to US. I found a job as a piano accompanist and played for a year when this happened: While playing I felt a sharp pain in my RH wrist.
I didnt go to the doctor and continued working thinking that it will heal soon but it didnt and a month later i went through Physical Therapy which didnt help.
While I was on a therapy i overused my Left Hand and got the same problem. Later on I was diagnosed with Mild Carpal Tunnel. I kept playing the piano but had more breaks.
A year later i was offered a surgery but the test for CTS came out negative so my new diagnosis was wrist tendinitis.
Treatment was : PT, Naproxen (it helped a little bit and released pain but never went away). I took a year off work to see if it gets better. In the beginning it got better but by the end of the year all daily routine works started to cause me same pain as it came from playing piano.
In 2 months I should return to work. I do not know what to do.... Why my condition didnt get better- i stopped playing the piano... but no improvements at all. Only pushing a stroller for 15 min causes me pain and burning in the palms, I sleep in wrist splints every night s for 4 years... feels better only if I wear the splints.....Icing helps for an hour.
I have done massage once a week for 3 years, It relives but doesn't treat completely. I never though took any supplements... like Magnesium,,,, but heard that Bone Broth is good for tendons.
Could you, please, help me
and say, what vitamins should I include in my diet and in what proportions.. Thank you so much!!!!!!
----
Joshua Answers:
Hello Milena.
Your story is a perfect example of proving my point that
Rest
just doesn't work in any kind of
Tendonitis
situation.
That's great you've been getting a massage every week. I'm curious what exactly the massage therapist is doing.
And, if you're nutritionally deficient,
Magnesium for Tendonitis
for example, then all the massage in the world isn't going to fix it.
I definitely suggest getting my
Reversing Wrist Tendonitis ebook
. It will cover nutrition and effective self care.
Also, I'm in Sacramento if you want to do a session and let me take a look at things.
But before that, QUESTIONS:
1. What exactly does your massage therapist do?
2. Do you have any numbness or tingling in the hands/fingers?
3. Where exactly is your pain? In other words, what are your exact
Symptoms of Tendonitis
? Details, details, details.
4. How exactly are you icing?
5. What is your Vitamin D level?
----------------------
Please reply using the comment link below. Do not submit a new submission to answer/reply, it's too hard for me to find where it's supposed to go.

And, comments have a 3,000 character limit so you may have to comment twice.
-----------------------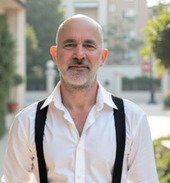 Joshua Tucker, B.A., C.M.T.
The Tendonitis Expert
www.TendonitisExpert.com