Chronic Tibialis Posterior pain that has stopped a runner from running
by Linda Barnard
(San DIego )
I have been a runner most of my life. I am 40.


About two years ago my tibialis posterior started hurting and I have not been able to run since.
My one arch is dropping.
I have tried rest, othotics, strengthening exercises etc with no luck. My ankle is very unstable and I can feel the bones crack at times.
I have constant swelling around my ankle.
Any advice to cure this once and for all?
----
Joshua Answers:
Hi Linda.
Can I solve it 'once and for all'? Doubtful. I'm big on getting people out of pain, not so much on structural/muscle balance aspects.
Still, who knows, let's see.
1. Have you had this issue ever before in your running career?
2. How long has your ankle been unstable, etc? Say more about this.
3. Swelling around one ankle, or both. Say more about the 'constant swelling' part.
4. The arch dropping may or may not be a problem. Different for everybody. I'm not an expert on that aspect.....
5. In general, what does your dietary intake/calorie intake look like?
6. I wouldn't expect rest to help. Orthotics sometimes help, sometimes hurt. What -specific- strengthening exercises have you done?
7. Say more about your posterior tibialis pain and any other symptoms.
It always starts with more information. Let's see your answers to those questions, and we'll go from there.
----------------------
Please reply using the comment link below. Do not submit a new submission to answer/reply, it's too hard for me to find where it's supposed to go.

And, comments have a 3,000 character limit so you may have to comment twice.
-----------------------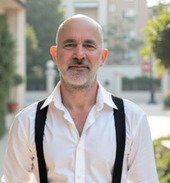 Joshua Tucker, B.A., C.M.T.
The Tendonitis Expert
www.TendonitisExpert.com