Cipro Antibiotics and tendons, sites for latest research?
I have had tendon issues for months now and I have been reading about Cipro and the disgusting side effects it can trigger.


I have been taking cipro with me when I travel into remote areas of third world countries. I will say my problems seem to have been reducing but it has been over a long time period.
I used Cipro last year in May, probably only a couple of doses to quell a persistent infection and I also took it about 12 months before that for a case.
Do you have any information about the long term effects of Cipro? I have tried to contact the FDA with no result.
Is there somewhere else, that is reliable, that I can get the latest information and statistics from?
If you by chance have any, or any other knowledge of proven facts about Cipro, please post them.
Thanks.
----
Joshua Answers:
Well, you didn't enter your email address, so you're not going to get notification of this response, so I hope you find this on the site someday....
The best answer to your question that I can provide is to point you to two sources.
My first response was always www.fqresearch.org but it's been shut down.
David ran the website and suffers serious long term Levaquin side effects. He is passionate about education and following research on the subject.
The other suggestion is to go to
Scholar.Google.com
and put in a variety of search terms containing 'cipro', 'side effects', etc.
Scholar.Google.Com targets educational, scientific, and research sources, as opposed to EVERYTHING on the internet.
Good luck, and let me know about anything conclusive that you find.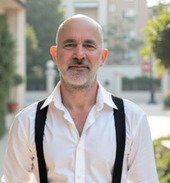 Joshua Tucker, B.A., C.M.T.
The Tendonitis Expert
www.TendonitisExpert.com