Constant Pain from Tendonitis or Carpal Tunnel, Travel Consultant, off work since June
by debbie
(england)
I have been off work since June now.


The problem started probably a few months before that, but was ignored as it was only an ache.
I am a travel consultant and have been in this role for the past 11yrs. My role is computer based. In June the pain in my hand and fingers had worsened and so my friend suggested we take a trip to the walk in centre. I saw a nurse there who said that it was tendonitis and a possible carpel tunnel and advised me to make an appointment with my GP.
It is now October and I am still not back at work as i have problems now with my elbows, wrists and forearms, as well as the hands and fingers.
I find it very painful to do a lot of daily things such as drying hair etc and have severe pain in the side of my hand when trying to write.
My hands feel very week when trying to carry any objects and I also experience some pain in the palm of my hands.
My GP has referred me to rheumatology and they have done blood tests and xray but say there are no arthritis or rheumatoid factors. My GP has suggested phsiotherapy.
----
Joshua Answers:
Hi Debbie in England.
That sounds like a not very fun situation. Let's see what we can do.
Some questions.
1. How long has this been a problem? Just a couple months before June?
2. Over time, did it come on fast, or slow?
3.
History of hand/wrist pain or injury?
4. Did you do something in particular that set it off?
5. Overall health?
6. Say more about pain on the side of the hand when you write?
7. Describe the pain in more detail, location and behavior.
8. Any numbness or tingling?
From first look, you definitely have a
Tendonitis
dynamic of increasing tightness and pain. You may or may not have any actual tendon damage, but you absolutely have a chronic
Process of Inflammation
.
See:
What Is Tendonitis?
I also suspect that there is some nutrient deficiency involved, Vitamin D3, Vitamin B and/or B12, and Magnesium.
For instance,
Inflammation Causes Vitamin B6 Deficiency
. And B6 insufficiency/deficiency can cause Carpal Tunnel Symptoms.
Have you had your Vit D levels checked lately? One of the symptoms of that is pain, random pain, tendon pain, bone pain.
----------------------
Please reply using the comment link below. Do not submit a new submission to answer/reply, it's too hard for me to find where it's supposed to go.

And, comments have a 3,000 character limit so you may have to comment twice.
-----------------------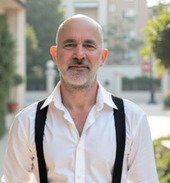 Joshua Tucker, B.A., C.M.T.
The Tendonitis Expert
www.TendonitisExpert.com