Hand and Wrist Pain from Weight Lifting, Playing Guitar, and Computer Use
by Joshua
(Wichita Falls TX, USA)
Hi,


My pain started roughly 9 months ago, beginning with a sharp pain in my inner elbow. (I was weight lifting at the time and stopped after some time when I decided the pain wasn't going to go away.)
I also play the guitar and use the computer quite a great deal.
A few weeks after the pain in my elbow stopped and instead I had shooting pain in my hands and wrists. The pain specifically occurs in the palm part of my thumb and or shooting pain in my index finger.
Sometimes I experience shooting pain in my pinky finger as well. The pain usually only occurs in one hand at a time and lasts for roughly a week before switching to the other hand.
Once it occurred in both hands and at that time it was so unbearable I couldn't even hold things.
I have tried a few stretches but find it nearly impossible to stretch without causing pain. I start trying to stretch as lightly as possible but everytime my hands/wrists hurt 100% worse afterward.
This has got to the point in previous months that I simply stopped stretching and it seemed to go away but as soon as I began to slowly get back into my activities (guitar) I'd start all over again.
From reading your information I have come to the conclusion that I am stretching too far. But I can't seem to do it light enough. Is there a way I could isolate my tendons better (like straightening one finger at a time, as just that i feel some tension) or, can you please explain a little more in detail about lengthening.
Right now I cannot even bend my hand up about 30 degrees before theres a little pain (in the hand that currently hurts.) And in the hand that doesnt hurt I can move it up 45 degrees before I feel some tension but any mor ethan that and my wrists cracks.
Anti-inflamatory drugs seem to help a little bit. I have thought about ice dipping but am afraid it will make my symptoms worse. I have seen a Dr., however, she said she wasn't sure and said she wanted x-rays done, which I unfortunately cannot afford, or even
the follow up visit.
From reading the site I am simply not sure if I have tendonitis or carpal tunnel as I don't have any tingling, numbness, or weakness in my fingers, just pain.
Any information you could give would be extremely helpful.
Thank you so much for your time
----
Joshua Answers:
Hi Joshua.
Thanks for all the details!
So regardless of what you want to call this, you're at the acute end of a
Pain Causing Dynamic
.
Muscles too tight, connective tissue too tight, pain enhancing chemical from a
Process of Inflammation
.
Ultimately, that's what we all call
Tendonitis
.
Why does your doctor want to do an xray? Because she has no idea what to do to help you.
Why do you think that ice dipping would hurt you??
Don't worry about stretching right now. Here's your first action plan.
1. Ice Dip for a week as described on the
How To Reduce Inflammation
page, but increase the number of dips to as many as you can do in a day.
The more you want your pain levels to drop, the more times you will Ice Dip.
2. Read about
Magnesium for Tendonitis
. Make sure to follow the
Magnesium Dosage
link at the bottom of that page.
Go get some magnesium (anything other than oxide) and start supplementing as described. Were I you I would also get some
Magnesium Oil
from the site that points to (best and cheapest I've seen) and start using that liberally.
First things first. Do those two things.
More questions, more answers.
----------------------
Please reply using the comment link below. Do not submit a new submission to answer/reply, it's too hard for me to find where it's supposed to go.

And, comments have a 3,000 character limit so you may have to comment twice.
-----------------------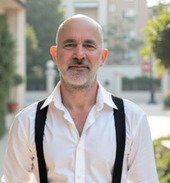 Joshua Tucker, B.A., C.M.T.
The Tendonitis Expert
www.TendonitisExpert.com