Is A Swollen Calf After Foot Surgery Normal?
by Rosie
(San Antonio, Texas)
I had foot surgery on June 18, 2009.


Started walking in the big boot (up to my knee) on July 31, 2009 when my pins were taken out. On August 8th - my calf started to hurt. On August 12 walking in the little post op boot.
Now my calf is swollen by the end of each day.
Is this common after surgery? My toes aren't swollen, but the calf is.
Advice?
----
Joshua Answers:
Hi Rosie. Thanks for asking.
Is it normal to have a swollen calf after foot surgery? Hmmmm. Not really.
Is it normal to have a swollen calf when wearing the boot? More normal. Or at least, not surprising.
But really before I said that, I should have asked a few questions.
1. Foot surgery for what?
2. How long after the original surgery did you have swelling in the calf? Or was it after pins came out? Or was it after switching to the smaller boot?
3. When it gets swollen, how long does it stay swollen?
4. How long do you wear the boot?
5. What is the relationship between your calf pain and the swelling?
6. Any other symptoms in the foot/leg?
7. How much area of the calf is swollen? The toes and foot aren't, just the calf, correct?
8. How old are you?
9. How is your health in general? Or, any other health issues?
Answer those questions and I will have a better idea of what you have going on, and will be able to give you a more accurate answer.
----------------------
Please reply using the comment link below. Do not submit a new submission to answer/reply, it's too hard for me to find where it's supposed to go.

And, comments have a 3,000 character limit so you may have to comment twice.
-----------------------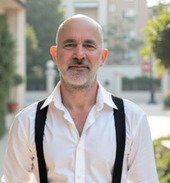 Joshua Tucker, B.A., C.M.T.
The Tendonitis Expert
www.TendonitisExpert.com