Scared pianist with wrist tendonitis and arm pain
by Aly
(Alabama, USA)
I am a pianist. I started feeling pain before my last recital, but kept practicing for 3 weeks until my recital, then continued, like an idiot, to practice another week for one more hour long recital. Now I have terrible pain. It used to be only after I practiced - like the next day or that night, but now it's all the time.


It stings as I type this question. I have pain in my wrist (stinging pain) and sometimes down my arm or on top of my wrist and into my fingers. I do not have numbness, but lately I have started feeling a lack of strength.
Just picking up a baby wears out my arms and they start feeling limp. I have been ice dipping my arms a LOT but my arms get worse every day. I was on naproxin but as that didn't help, I was put on celebrex.
This doesn't seem to be working either.
WHAT CAN I DO? Will I have this forever and never play again?
----
Joshua Comments:
Hi Aly.
Yes, playing through pain without doing any effective self care isn't the best thing in the world.....
Will you have it forever? I hate to say it, but unless you reverse the
Pain Causing Dynamic
, it's unlikely that your tendonitis symptoms are going to go away...unless you quit playing piano.
But even if you do quit, even if you take a year off, if you came back and started playing again, it's
predictable that the pain and other symptoms will return.
There are
There Are Two Types Of Tendonitis
, with damage and without damage.
It's unlikely that you have any actual damage. But you do have a progressive dynamic of muscles that are TOO TIGHT and connective tissue that is TOO TIGHT and a freaked out nervous system and an acute
Process of Inflammation
.
All that combines to make your structures both VERY irritable and poor workers.
If you're icing A LOT (what does that mean, exactly?) then that points to one or both of A. You're in an acute inflammatory state and/or B. nutritional deficiency (Vit D, magnesium, protein, good fats, etc).
Naproxin and Celebrex clearly aren't working, and cause problems of their own.
What can you do? Granted, I'm biased, but I think you should get a complete plan, and get my
Reversing Wrist Tendonitis
program.
Aside from that, see:
Magnesium for Tendonitis
, get your Vitamin D level checked, increase your protein and good fats intake (Omega 3's, coconut oil, avocado, etc).
More questions, more answers.
----------------------
Please reply using the comment link below. Do not submit a new submission to answer/reply, it's too hard for me to find where it's supposed to go.

And, comments have a 3,000 character limit so you may have to comment twice.
-----------------------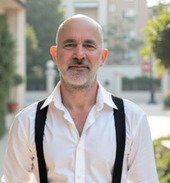 Joshua Tucker, B.A., C.M.T.
The Tendonitis Expert
www.TendonitisExpert.com