Sudden pain, bruising, and numbness in my thumb
by carla
(henderson,tn )
About a week ago, my left thumb started hurting a little bit. since then, the bottom of my thumb has became bruised. my thumb is cold to the touch, with a slight feeling of numbness at times.
I'm in pain all the time, with the pain getting worse with movement of thumb.
Yesterday, it started hurting all throughout my thumb and hand. especially the ball or joint in my hand. that is in extreme pain.
The pain gets worse when i use my hand.
What could be the problem?
----
Joshua Answers:
Hi Carla.
If that just happened out of the blue, you need to go see a doctor.
That doesn't sound like tendonitis, that sounds like blood clot.
It's rare to get a blood clot there, but what you just described is blood clot symptoms.
Go see a doctor and get 'bad' medical problems ruled out, and then let's talk if it's a
Tendonitis
related problem.
Which it could be, but make sure it's nothing medically dangerous.
----------------------
Please reply using the comment link below. Do not submit a new submission to answer/reply, it's too hard for me to find where it's supposed to go.

And, comments have a 3,000 character limit so you may have to comment twice.
-----------------------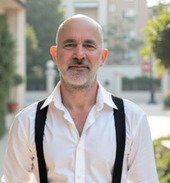 Joshua Tucker, B.A., C.M.T.
The Tendonitis Expert
www.TendonitisExpert.com