What if you wait too long for the surgery after torn Achilles tendon?
by Joon
(Baltimore, MD)
I am 44 and a weekend soccer warrior. I have ruptured Achilles tendon while playing soccer. It's been 35 days since. At first, I did not know what it was. I thought I was kicked by someone.


Being new to Achilles tendon rupture, I neglected the injury as I always did hoping it would heal by its own.
After 3 weeks, the swelling subsided but was not able to walk. It's when I visited my friend who is chiropractor, I found out that I might have ruptured Achilles tendon. After dong some research thru internet about signs and symptoms of Achilles tendon rupture, I was sure of it.
However, I am still able to move my foot in any directions without any pain. It's just that when I walk, I walk flatfoot. And I notice that there is a sunk gap(1/2 inch) on the back of my ankle. Does this mean I have a partial tear instead of full tear?
You might wonder why I am not going to the doctor immediately? Well, due to the financial difficulty, I have canceled the insurance right before getting injured. What a BUMMER! I have requested to have the insurance to be reinstated.
But I was told to apply all over again and that's what I am waiting for. At the same time, I am hoping the insurance company will not deny my claim when I do go to the doctor for the injury.
So my question is what could happen if I wait too long for a surgery?
Thank you in advance for reading my story and I will appreciate if you could answer my question.
----
Joshua Answers:
Hi Joon.
Yikes.
Achilles Tendon Rupture
is no fun.
Did you have any
Achilles Tendonitis
problem before that happened?
Well....it's a bit hard to say with out seeing your leg/foot in person, but:
It's either fully ruptured
(not likely but certainly possible) or mostly torn.
So you couldn't walk at all at 3 weeks, but can now? That's a good sign.
Will you heal? At this point based on the fact that you went from not being able to walk to being able to walk, I'd say "Sort of, Yes."
Meaning, you'll heal some and survive, but you're not going to be playing soccer any time soon, probably never. It just all depends, but it's safe to say you will NOT recover back to 100%, or even 90% all on your own.
Depending on what exactly tore (achilles? Some other structure? What do you mean 'flat foot'?) sets the stage for what to expect.
Worst case scenario, there's a full tear, and the ends start to rot, setting you up for infection and a trip to the emergency room (DON'T TAKE
Levaquin
!).
Best case scenario, things heal up such that you can walk around, etc. Downside there is the structure may always be 'weak', meaning, no running, jumping, etc, without risk of more tear.
Plus, you'll have a constant
Tendonitis
dynamic, so be aware of that.
See:
What Is Tendonitis
More questions, more answers.
----------------------
Please reply using the comment link below. Do not submit a new submission to answer/reply, it's too hard for me to find where it's supposed to go.

And, comments have a 3,000 character limit so you may have to comment twice.
-----------------------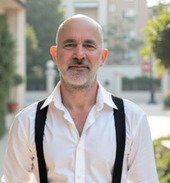 Joshua Tucker, B.A., C.M.T.
The Tendonitis Expert
www.TendonitisExpert.com