Wrist Tendonitis, hand tendonitis, elbow tendonitis... video games and computer and trombone...
by Eric
(Illinois)
Hello Joshua, I recently emailed you but decided to move over here to ask questions for everyone to see! Let me start by saying the story. So one day while playing XBOX 360 (a month ago) I noticed my thumbs getting stiff. I went to my doctor who said it was probably tendinitis and to just take it easy and it would probably go away.


It didn't... actually while on the computer I first noticed that while I was using the mouse my middle finger on the scroll wheel felt stiff moving.
Then came minor pain in my forearm when typing.
Now I am having pain in my elbows, shoulders, neck, forearms, wrist, and my finger tips feel a burning sensation when I press down.
Now here's the thing... I have been ice dipping for about a week now and I think two days ago I overdid it since I believe I have frostbite. How long should I wait before ice dipping again if I have minor frostbite? Its kinda itchy and obviously there but nothing major.
My main question is what should I do about this frost bite problem and how do I avoid that happening in the future again :D
I also have taken lithium for a few months and I believe the problems have started around the middle of me taking it. I am now off it but the problems are still there. Is this a possible cause?
I will state that the pain is not outrageous but a soreness. I can clearly tell that not doing anything but taking an anti-inflammatory drug will not do much for me in the long run.
Here's to hoping in your methods and information :)
Thanks Joshua!
Eric
----
Joshua Answers:
Hey Eric.
Good move on your part putting the submission in the 'Ask The Tendonitis Expert' forum instead of
through the 'Contact' email form.
As I say on there, questions/scenario's like this go here. Sooner or later I get to the questions that get emailed to me, but this area gets priority.
Anyhoo, let's get to your questions/situation.
It sounds like your
Pain Causing Dynamic
is far enough along that you have started to feel some ache/pain/stiffness, and now you're paying attention and starting no fell more and more of what was likely already there, creeping slowly up on you.
Hours and hours and hours of computer use and video game playing and and and will do that to a guy.
May or may not be
Tendonitis
yet. I'm guessing not, but it's time to reverse this whole thing.
Ice Dipping. I like it!
Frostbite? Hmmm, let's investigate.
1. Are you dipping for just 10 seconds?
2. How much time in between?
3. How many dips in a day?
4. Why exactly do you think that you have a little frost bite?
Let me look into the Lithium thing. Nitrous Oxide can make a person SEVERELY Vitamin B12 deficient. Possibly Lithium does something similar.
Answer the 'frostbite' questions, and we'll go from there.
----------------------
Please reply using the comment link below. Do not submit a new submission to answer/reply, it's too hard for me to find where it's supposed to go.

And, comments have a 3,000 character limit so you may have to comment twice.
-----------------------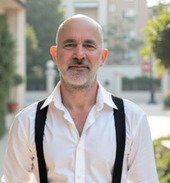 Joshua Tucker, B.A., C.M.T.
The Tendonitis Expert
www.TendonitisExpert.com