Achilles Tendonitis Surgery after 5 years and now have numbness and tingling in toes. Don't want to do these again!
by heleshia
(texas)
It's been 3 weeks since surgery! it's been 5 long years since first pain started....i had the surgery so the pain would go away...surgical site doesn't bother me much but the numbness, tingling, an the burning in my toes an the top of my foot is driving me insane...the only way to get the burning to stop is take pm's an go to bed if not it will wake me up...an it doesn't stop


if anyone has had this problem after the surgery do you have any advice.
have to wear cast 3 more weeks then i start weight bearing an rehab an i hope this will all go away as soon as possible....
----
Joshua Answers:
Hi Heleshia. Sorry to hear about all that.
I would:
1. Learn about
Magnesium for Tendonitis
.
2. Get your Vitamin D level up to between 50-80.
3. Increase your protein intake.
4. If it's a soft cast you can take off, take it off and Ice Dip it in a 5 gallon bucket as described on the
How To Reduce Inflammation
page.
You have inflammation, probably Magnesium insufficiency/deficiency, and predictably are Vitamin D deficiency.
Those all play a role in tightness and pain.
High dose Vitamin C helps wounds heal faster.
More protein and
Bone Broth
will help give your tendons what they need to heal back faster/stronger.
Questions:
1. Was the numbness and pain there before the surgery? Or only after?
2. Along those lines, is there any difference in pain after surgery as opposed to the years before surgery?
3. What does the surgery site feel like?
----------------------
Please reply using the comment link below. Do not submit a new submission to answer/reply, it's too hard for me to find where it's supposed to go.

And, comments have a 3,000 character limit so you may have to comment twice.
-----------------------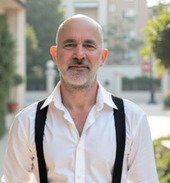 Joshua Tucker, B.A., C.M.T.
The Tendonitis Expert
www.TendonitisExpert.com