Any risk of Tendonitis with amoxicillin?
by Gabriel
(New York)
Hi, Joshua. I've had tendonitis for a long time now, and it's starting to improve. Just today I was prescribed amoxicillin for an unrelated dental infection, and I just wanted to know if there is any risk for tendon damage, or is that only with the fluoroquinolone antibiotics?


----
Joshua Answers:
Hi Gabriel.
Primarily it's just with fluoroquinolones.
My first thought to your question was 'No, Amoxicillin doesn't cause
Tendonitis
.
See:
What Is Tendonitis?
I did some extra research to make sure, and didn't come across anything that indicated that Amoxicillin was a danger to tendons and connective tissue.
Having said that, everybody is a little different and their scenario is a little different. So while Amoxicillin isn't known to cause tendon problems, there are a variety of ways it can cause your particular scenario to create pain/problem.
After (and during) taking it and while the tooth gets taken care of, I -would- take probiotics to replenish all the good (and important) bugs in your stomach that antibiotics kill off.
----------------------
Please reply using the comment link below. Do not submit a new submission to answer/reply, it's too hard for me to find where it's supposed to go.

And, comments have a 3,000 character limit so you may have to comment twice.
-----------------------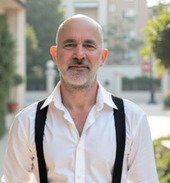 Joshua Tucker, B.A., C.M.T.
The Tendonitis Expert
www.TendonitisExpert.com