Calcific Quadriceps Tendonitis in a soccer player
by Dean
(Croatia, Zagreb)
Hi!


I am from Croatia, so I am sorry if my English is not to good.
My doctor said I have calcific quadriceps tendonitis.
I am trying to heal this condition for last two months.
I read many articles on Internet and tried everything to heal it.
Massages, NSAIDs, increased magnesium intake, icing...
And then I started to play soccer and pain came back.
I am frustrated about that.
Please, give me some good advice what to do. And tell me, how long should I wait before returning to sport?
----
Joshua Answers:
Hi Dean.
I'd be happy to help, and your English is just fine, no worries.
Some questions first.
1. How much magnesium, and of what kind, are you taking?
2. How exactly have you been icing? Did it help at all?
3. Describe the massages you have been getting.
4. Why does your doctor think it's 'calcific tendonitis' as opposed to regular
Tendonitis
?
5. What exactly happens now if you play sports? Please describe the symptoms.
----------------------
Please reply using the comment link below. Do not submit a new submission to answer/reply, it's too hard for me to find where it's supposed to go.

And, comments have a 3,000 character limit so you may have to comment twice.
-----------------------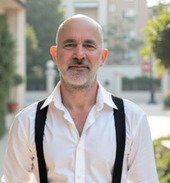 Joshua Tucker, B.A., C.M.T.
The Tendonitis Expert
www.TendonitisExpert.com