Pelvic Pain Connected To Back Pain After Car Crash
by andrea
(LOS ANGELES, CA)
I was in a car accident one month and a half ago but started having pelvic hip pain and lower back pain.


Is this connected with my car accident is it possible for back pain to affect the pelvic area??
I had a pelvic manual exam and the gp said its not my reproductive organs I'm very concerned....
Thank you
----
Joshua Answers:
Hi Andrea.
I don't know whether it's connected to the car accident, but depending on what the crash looked like, it wouldn't be surprising.
The pelvis is connected to the spine and sacrum.
For instance, if you were standing on the brakes with one leg pushing forward, the other leg tense but pulling backwards, and then there was an impact, you can essentially knock one or both sides of your pelvis out of alignment from themselves as well as from the sacrum, spinal alignment, etc. This can mess up muscle balance as well.
You could have ligament injury, and or gotten
Whiplash
and/or
Tendonitis
.
It's ALL connected.
1. Describe your pain and symptoms.
2. Describe the accident.
3. Describe how you felt during and after the accident, up to now.
4. What health care professionals have you seen since then?
----------------------
Please reply using the comment link below. Do not submit a new submission to answer/reply, it's too hard for me to find where it's supposed to go.

And, comments have a 3,000 character limit so you may have to comment twice.
-----------------------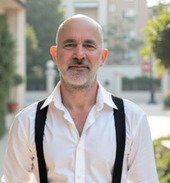 Joshua Tucker, B.A., C.M.T.
The Tendonitis Expert
www.TendonitisExpert.com