Long term hand injury from punching a wall, hand tendonitis and knuckle pain
by Chris
(Maryland)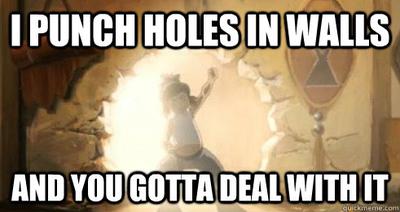 Dealing With Punchng Walls
Hi Joshua, A year ago I hurt my right hand during a incident where I punched a stone wall. I remember immediately feeling sharp pains in my knuckles and hands followed by swelling and red tenderness on my knuckles.


I never went to the doctors because I didn't believe any bones were broken and I assumed the hand and knuckle will heal by itself.
Now a year later, I started boxing and I've noticed that my right hand (the same hand that I injured a year before) has lost some flexibility and gets red and sore very easily. The fingers on my right hand can't bend nearly as much as my left, my wrist also feels some pain when I bend up and down (severity depends on how hard I work it).
When I try to do hand exercises my right hand gets very tight and my knuckles becomes very sensitive and sore.
I have taken x-rays for my hand and it showed no fractures of the bones, but the doctors believed that the tendons may have been damaged. I have also taken a cortisone shot and it helped tremendously for a couple of weeks.
However I won't be able to go back to the doctor for some time due to insurance issues so I would greatly appreciated if I can get your opinion on this.
Thanks
----
Joshua Answers:
Hi Chris.
With all due respect, if your hand/knuckles are't broken or bleeding, there's not much a doctor can do for you, healing wise.
I suspect you have one of two scenario's happening.
I don't know that you have
Tendonitis
of the hand, but you definitely have 'jointitis'.
You punched a wall and jacked up the joints and joint surfaces in your hand. This caused irritation and inflammation in the joint.
Scenario #1: This also caused actual crushing and permanent injury to the joint. By permanent I mean, you crushed the joints and now there's build up and such on the joint linings which is an irritant. This keeps a low level
Process of Inflammation
in
place, thus the pain and such.
This also causes forearm and hand muscles to tighten up and connective tissue to constrict as part of the
Pain Causing Dynamic
.
Scenario #2: You don't have any lasting change or damage, just a chronic process of inflammation.
Not much to do about scenario #1 except learn to live with it and/or keep the inflammation down.
Scenario #2 is the one you want to hope for, as you can deal with inflammation, and potentially kick it out and cause the body to think all is good so it won't keep the scenario in place.
Either way, you have to learn
How To Reduce Inflammation
. The Ice Dip is your friend, my friend.
Were I you, I would start making and eating
Bone Broth as the best Tendon Supplements
on a daily basis. Might as well do A LOT for a month and see what happens.
I would also Ice Dip as described. MIght as well experiment with as many dips as you can do for 7 days, and 30 days, then evaluate where you're at, take time off, and see if pain comes back.
Should you keep boxing? Depends on how much it hurts. I'd take a week or two off, bone broth and ice dip intensively, then start easing back into to.
You can do all the workouts without all the impact, that'll help avoid irritation to the joints while you do healing self care.
More questions, more answers.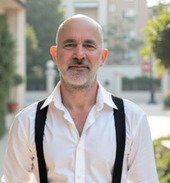 Joshua Tucker, B.A., C.M.T.
The Tendonitis Expert
www.TendonitisExpert.com