Ask the Tendonitis Expert!
You know you've always
wanted to.....
Now is your chance to ask the Tendonitis Expert anything you want. It doesn't even have to be about Tendonitis :)
Lower down the page are HUNDREDS of questions and answers!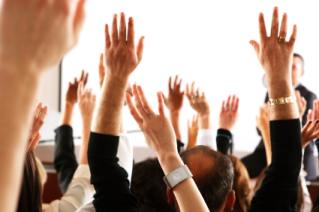 Do you have questions about your Carpal Tunnel, Wrist Tendonitis, Tennis Elbow, Golfer's Elbow, Shoulder Cuff Tendonitis and/or injury, Whiplash, Shin Splints, Tenosynovitis, Plantar Fasciitis, etc?
Ask The Tendonitis Expert!
Ok, well, RIGHT NOW isn't your chance......
Questions are piling up faster than I can answer (36 questions submitted in the last 7 days), I'm swamped so I'm turning off the 'ask a question' option for at least a couple weeks.
I'll be open for questions again soon enough, so come on back or take the 'Quick Response' option below.
=========================
The following Q&A is free!
Having said that, I generally do get more questions than I can keep up with. If you want a 4-36 hour turnaround on your question use the Paypal button below to purchase a Quick Response (then come back and submit your question with lots of details in the form below).
If you order a Quick Response, you'll get one. I'll email you back with a question format to fill out and then I'll post your submission for you with an answer (and likely more questions to clarify your situation).
If you don't, I will answer your question (if's a good question with enough details, and if you leave your email address for notification), but it may take me days, weeks, or months, to get to.
$20 for a Quick Response
Please read through the HUNDREDS OF ANSWERED QUESTIONS below and I bet you'll find something relevant to your situation.
And if you want the added benefits of a 1-on-1
Phone Consultation
, find out more by clicking the box below.
Other visitors added additional questions/comments about this topic.
Click below to see questions from other visitors about this conversation.
Return to the top of this Ask The Tendonitis Expert page.
Go to the main Tendonitis page.
Go to the TendonitisExpert.com homepage.
www.TendonitisExpert.com
on